Site Notice
Please check our Coverage page to see what deserves an article and what doesn't.
Please help us discuss our proposed Editor-in-Chief position
Please no leaked content, however information from interviews and information data-mined from officially released products is allowed.
YouTube
Jump to navigation
Jump to search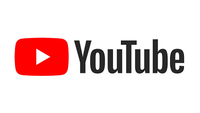 YouTube is an American online video sharing and streaming service made by Google Inc.. It was formally the ownership of three PayPal employees before being bought out in November 2006. In relation to Nintendo, YouTube apps have been made for Wii, Nintendo 3DS, Wii U and Nintendo Switch. The Nintendo 3DS app (and possibly others) are no longer functional, however.
Nintendo and related companies operate a number of YouTube channels, such as Nintendo (USA YouTube channel), Nintendo (Japan YouTube channel) and Nintendo UK (YouTube channel) for promotion and Nintendo Directs.
| | |
| --- | --- |
| | This article is a stub. You can help NintendoWiki by expanding it. |