Site Notice
Please check our Coverage page to see what deserves an article and what doesn't.
Be sure to join the discussions going on our board.
User:Torchickens
Jump to navigation
Jump to search
| | |
| --- | --- |
| | This user identifies as female. |
(I'm an admin and editor, I'm trying to make this wiki have a near complete number of articles on Nintendo published games. There is a lot to go through.)
---
Hi there. ✿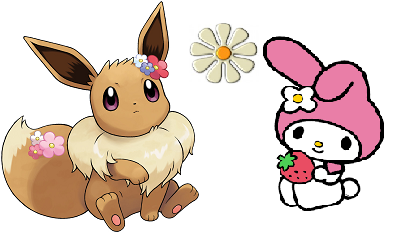 ---
Most of the time you can probably find me on Starfy Wiki, Glitch City Laboratories or Youtube. She/her pronouns or they preferred, please. Youtube: Torchickens, ChickasaurusGL
---

(Adding a shortcut here to NintendoWiki:Sandbox)
Torchickens (Evie) is the figurative NWiki Jack of all trades, master of... none
I'm interested into keeping discontinued 'end of life' Nintendo published/developed works documented, specifically Mobile System GB, Wii Shop Channel and (may be dead soon or is dead) old DSiWare. So I want to make articles on them before adding pages for well-documented games, as there are so many articles we still don't have and it may be best to have a focus. Currently:
(Have done a little work on Famicom Network System and the known Nintendo-published/developed Mobile System GB software; Mario Kart: Super Circuit, Mobile Golf, Mobile Trainer, Pokémon Crystal Version, Napoleon, Horse Racing Creating Derby and Game Boy Wars 3.)
Happy Year 2020!!111..2
Directory project
[
edit
]
I'm trying to make a list of most Nintendo published or produced games. NinDB and GameFAQS combined have already done most of the work, but it has been an ambition recently that we could create a big list of Nintendo published games/software which can (due to being on a wiki platform) easily be updated with time. This will realistically take a long time. Will try to commit to completing it as much as possible.
Contents: User:Torchickens/Directory of software
Other stuff User:Torchickens/Miscellaneous Nintendo lists