Site Notice
Please check our Coverage page to see what deserves an article and what doesn't.
Be sure to join the discussions going on the NIWA Wikis Discord Server.
Please no leaked content, however information from interviews and information data-mined from officially released products is allowed.
Difference between revisions of "User:Torchickens"
Jump to navigation
Jump to search
(Setting a goal to stick to for now as there is so much to do here.)

Line 14:
Line 14:
 

(Adding a shortcut here to [[NintendoWiki:Sandbox]])

 

(Adding a shortcut here to [[NintendoWiki:Sandbox]])

 
 
 
+
 
+
 
+
 
+
 
+
 
+
 
+
 
+
 
 
 

===Directory project===

 

===Directory project===
---
Revision as of 19:43, 10 November 2019
| | |
| --- | --- |
| | This user identifies as female. |
---
Hi there. ✿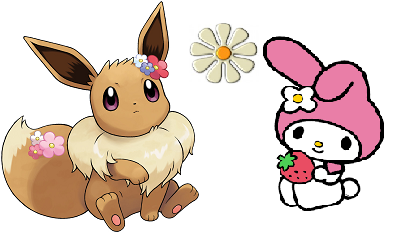 ---
Most of the time you can probably find me on Starfy Wiki, Glitch City Laboratories or Youtube. She/her pronouns or they preferred, please. Youtube: Torchickens, ChickasaurusGL
---

(Adding a shortcut here to NintendoWiki:Sandbox)
I'm interested into keeping discontinued 'end of life' Nintendo published/developed works documented, specifically Mobile System GB, Wii Shop Channel and (may be dead soon or is dead) old DSiWare. So I want to make articles on them before adding pages for well-documented games, as there are so many articles we still don't have and it may be best to have a focus. Currently:
(Have done a little work on Famicom Network System)
Directory project
I'm trying to make a list of most Nintendo published or produced games. NinDB and GameFAQS combined have already done most of the work, but it has been an ambition recently that we could create a big list of Nintendo published games/software which can (due to being on a wiki platform) easily be updated with time. This will realistically take a long time. Will try to commit to completing it as much as possible.
Contents: User:Torchickens/Directory of software
Other stuff User:Torchickens/Miscellaneous Nintendo lists