Site Notice
Please check our Coverage page to see what deserves an article and what doesn't.
Please join in a discussion about our coverage.
Be sure to join the discussions going on the NIWA Wikis Discord Server.
Please no leaked content, however information from interviews and information data-mined from officially released products is allowed.
Lost Tapes
Jump to navigation
Jump to search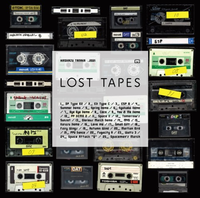 Lost Tapes is a CD by Hirokazu Tanaka, featuring many of his tracks throughout his career in the video game industry (such as at Nintendo and Creatures, Inc.) which were either very obscure or never released; such as the Nintendo NES M82 theme or an altered variation of the original Pokémon anime opening theme.[1]
It was released on March 24, 2021, currently exclusively to Japan. It seems early buyers from Disk Union will also get a cassette tape with handwriting, containing two songs from demos.[2]
References