Site Notice
Please check our Coverage page to see what deserves an article and what doesn't.
Please join in a discussion about our coverage.
Be sure to join the discussions going on the NIWA Wikis Discord Server.
Please no leaked content, however information from interviews and information data-mined from officially released products is allowed.
Ken Sugimori
Jump to navigation
Jump to search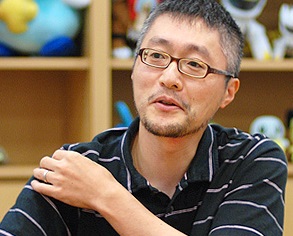 Ken Sugimori (Japanese: 杉森建, born January 27, 1966 in Tokyo, Japan) is a graphic artist from Japan who is the art director of the Pokémon games. Sugimori designed the first 251 Pokémon virtually by himself, and since Pokémon Ruby and Sapphire, he has been part of a character design team. His other work for the series includes the design for the human characters such as gym leaders, as well as the first and second-generation Pokémon trading cards. Sugimori's art pieces of each Pokémon are commonly used for generic images of each character on forums and websites.
Sugimori is a close friend of Satoshi Tajiri, the creator of Pokémon. He has also helped on the art direction for the Pokémon in the Super Smash Bros. series.
Ken Sugimori has also released an art book known as Ken Sugimori Works, featuring some Nintendo IP artwork (namely from the Pokémon series and Drill Dozer).
| | |
| --- | --- |
| | This article is a stub. You can help NintendoWiki by expanding it. |