Site Notice
Please check our Coverage page to see what deserves an article and what doesn't.
Please join in a discussion about our coverage.
Be sure to join the discussions going on the NIWA Wikis Discord Server.
Please no leaked content, however information from interviews and information data-mined from officially released products is allowed.
Yoshio Sakamoto
Jump to navigation
Jump to search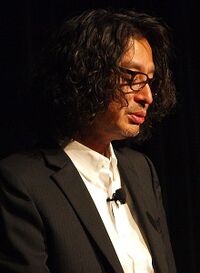 Yoshio Sakamoto (Japanese: 坂本 賀勇) is a Nintendo staff member and manager of Nintendo Software Planning & Development. He was also a former member of Team Shikamaru and Nintendo Research & Development 1.
Yoshio Sakamoto has worked on a number of games, as director, producer, story writing/scenario and advisor but is perhaps best known for his work on the Metroid series.

Presidents
Managers, etc.
Internal
Subsidiaries

NNSD: Yusuke Beppu
Monolith Soft: Hirohide Sugiura, Tetsuya Takahashi
1-Up Studio: Gen Kadoi
ND Cube: Hidetoshi Endo
Retro: Michael Kelbaugh
NERD: Alexandre Delattre
| | |
| --- | --- |
| | This article is a stub. You can help NintendoWiki by expanding it. |