Site Notice
Please check our Coverage page to see what deserves an article and what doesn't.
Please join in a discussion about our coverage.
Be sure to join the discussions going on the NIWA Wikis Discord Server.
Please no leaked content, however information from interviews and information data-mined from officially released products is allowed.
Pokémon Sword and Shield
Jump to navigation
Jump to search
Pokémon Sword
ポケットモンスター ソード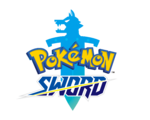 Logo for Pokémon Sword
Pokémon Shield
ポケットモンスター シールド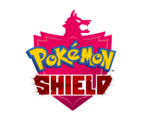 Logo for Pokémon Shield
| | |
| --- | --- |
| Worldwide: | November 15, 2019[2] |
Pokémon Sword and Pokémon Shield are a pair of role-playing games and mainline titles in the Pokémon series. The games were released for Nintendo Switch on November 15, 2019.
Pokémon Sword and Shield are set in the Galar region. The games star a young Pokémon Trainer who sets off on a journey to become Champion.[3] The game features a new feature known as "Dynamax", where Pokémon can become huge and much stronger, and many other improvements, though there are removal of other features.
Some Pokémon and moves were removed from the previous games and cannot be used in these games.
Development
[
edit
]
The Pokémon Company CEO Tsunekazu Ishihara announced that a core Pokémon installment was in development for Nintendo Switch during Nintendo's E3 2017 presentation. He would state, however, that it may not be released until 2018 at the earliest.[1] During a Pokémon press conference in May 2018, it was announced that the title was planned to release in late 2019.[4] The titles were fully revealed as Pokémon Sword and Pokémon Shield during a Pokémon Direct in February 2019.[3]
Downloadable content
[
edit
]
This article is incomplete.
You can help by filling in the missing information.
Updates to Pokémon Sword and Shield provide patches to various glitches. In addition, a few new Pokémon and returning old Pokémon have been added alongside each expansion pack. The Expansion Packs add to the story and are as such:
The Isle of Armor: This expansion was released on June 17, 2020. It is themed on "growth" and features a dojo on an island run by Master Mustard (and his wife Honey and son Hyde), with two other new characters; Klara for Pokémon Sword and Avery for Pokémon Shield. There are two Nintendo eShop listings for Pokémon Sword and Shield, so users have to be careful to download the right one. New Pokémon Kubfu and Urshifu are available following the release of this expansion. It also introduced a Restricted Sparring battle mode.
The Crown Tundra: This expansion is set for a Fall 2020 (Northern Hemisphere), and will be themed around "exploration". New Pokémon Regieleki, Regidrago and Galarian versions of Articuno, Zapdos and Moltres will be available following the release of this expansion. It will also introduce the Galarian Star Tournament.
A new event Pokémon Zarude was also added to the game.
External links
[
edit
]


Pokémon Sword and Shield on other NIWA Wikis:
References
[
edit
]